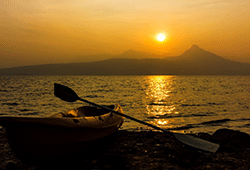 About Us Pawna Lake Camping
#Pawna lake camping | Since 2013 | Best Campsite of Pawna – Pawna Lake Camping is a vertical of Small Steps Adventures which organize Camping, Trekking and Customized adventure Tours across India including Himalayan treks, River Rafting and Wildlife Safari. Pawna Lake Camping aims at offering the memorable and leisurely experiance of Camping amidst nature.
We always take care of our services assuring the best is offered to our customers every time. We are keen to understand the requirement of our customers in detail so as that we can offer them exactly as per their need. As a result, we have and are catering our services to many Individuals, Groups and Corporate Clients year after year seamlessly.
Camping near Mumbai provides numerous activities to make the event enjoyable for every person of all the age groups. Activities such as Archery, Rifle Shooting, Kayaking, Pedal Boat Ride, Motor Boat Ride are the major attractions of our campsite.
We believe that every customer is different and so are the needs. Thus, we provide a customized Pawna Lake package keeping the requirement of customers in mind.
Apart from normal camping, we celebrate major holidays with the change in regular packages. Mostly, we bring DJ for New Year camping, have colours celebration on Holi and sometimes musical themes during long nights of summer. During the full moon, we also conduct moonlight kayaking with favourable conditions.
Located in the Lonavala region, it is easily accessible from Mumbai & Pune cities due to the good connectivity by Road & Rail. Once you book the package for Pawna Lake we will share the exact GPS Location to follow so that you can reach directly at campsite. One can get easily confuse looking at the vastness of the Pawna Lake.