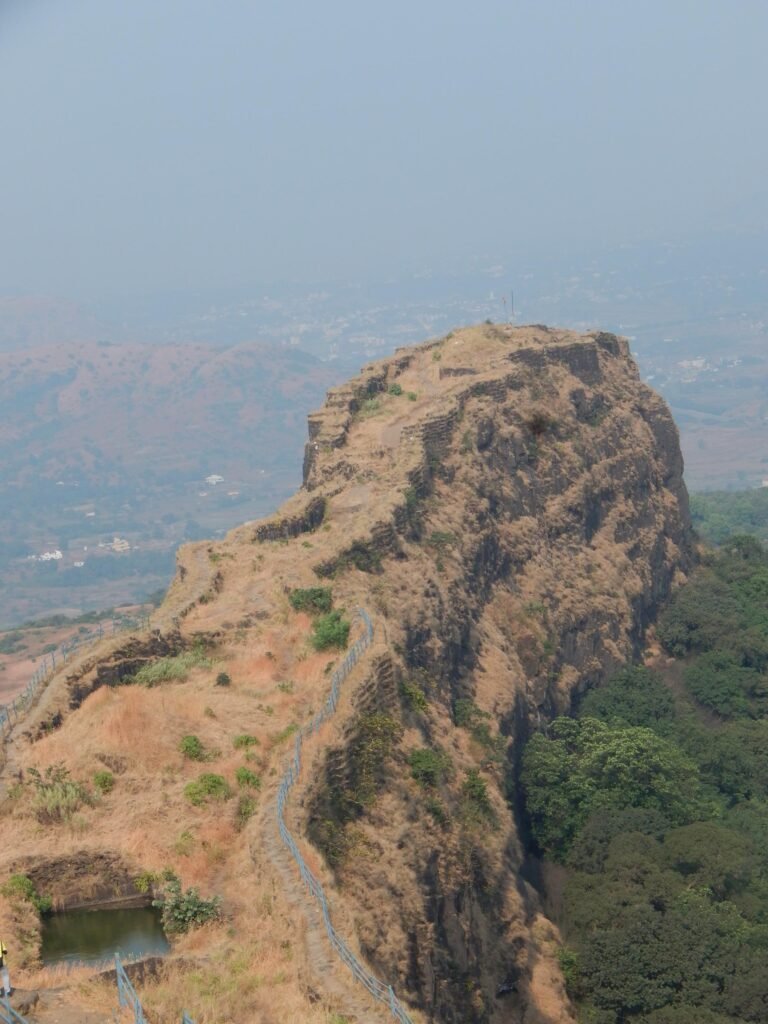 On of our Lohagad fort Camping & Trekking campsite located in the heart of the valley is Lohagad fort Camping and Trekking Campsite. It is 105 kms away from Mumbai and 63 kms from Pune.
Nearest village is Malavali which is also famous for the nearby Bhaje Caves.
The picturesque location of our campsite offers view of the Mumbai – Pune Expressway and the two forts standing tall adjacent to each other, Lohagad fort and Visapur fort.
Lohagad fort Valley is crowded the most during the firefly's festival and this unique insect is abundantly seen in this valley. Thus, Enjoy the stay at our campsite with Stunning Views, Delicious Food and Historic Lohagad amidst natural surroundings.
Itinerary Of Pawna Lake Camping
Welcome to our Lohagad fort Valley Camping Campsite
Drive your own vehicle through the steep slopes of Lohagad fort Valley and reach our campsite. On arrival, tents will be allocated accordingly.
Settle Down for a while and gather at the dining area to enjoy the evening over few snacks and hot cup of tea.
lohagad homes BBQ time
Feast on the sumptuous meat and vegetables cooked over a BBQ. Allthe equipment of barbeque will be provided, we request you to bring the meatand vegetables as per your choice.
Dinner Delight
lohagad homes Dinner will be served around 9 pm at the dining area. Enjoy thedelicious meals of Vegetarian and Non-Vegetarian dishes cooked country-style.
lohgad fort Campfire and Fun Games
There is no fun if there is no camping. Play fun games around the campfire like Antakshari, Mis-Match, Traffic Jam, Dumb Charades and many more.Do not forget to gaze at the starry sky before dozing off.
Day 2
Good Morning Guys
Wake up around 7 am and enjoy the beautiful view the Lohgad Fort valley offers. Freshen Up and fill your stomach with delicious breakfast and hot tea.
Trek to Lohagad fort
Visit the Lohagad by yourself, to get a complete view of thisplace and this historical fort.
Do not forget to take ample photos and safeselfies as these are the moments to capture, Lohgad Fort & Visapur Fort Trekking And Camping
Visit Us again
Visapur Lohgad Fort Adventure Camp Descend back to the campsite to take your belongings. Bid Adieu tothis amazing campsite who provided you a memorable experience. We wish youhappy return journey.
PAWANA CAMPING ENQUIRE NOW