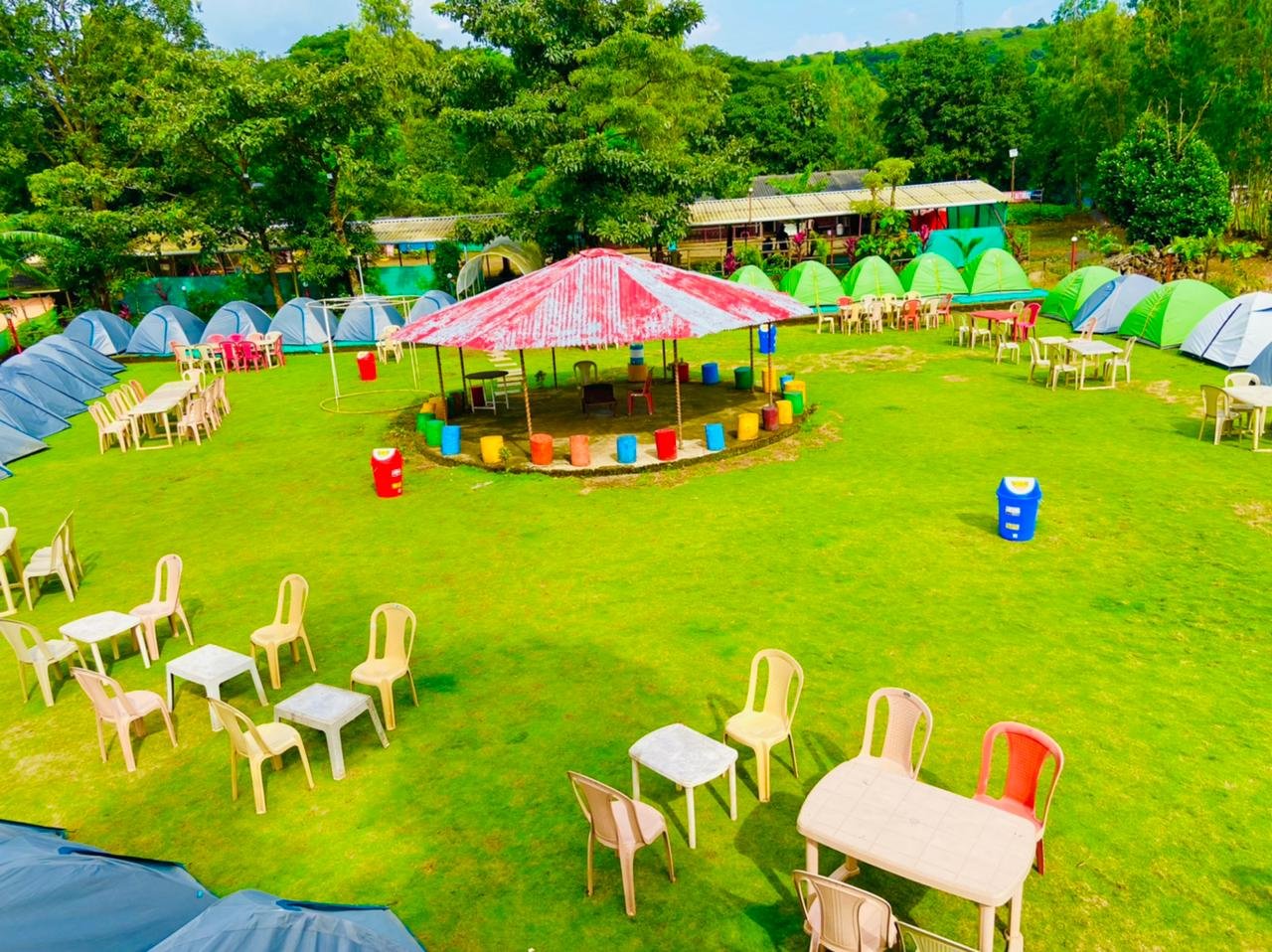 Ever wondered, what it would be like staying on the hills of farm camping? We bring you an exciting campsite which will satisfy your imagination aptly. Lonavala Farm Camping is near Pawna Lake on a small village called as Kolechafesar. It is 110 kms and 90 kms away from Mumbai and Pune respectively.
This campsite offers you a wonderful view of the Pawna Lake and the nearby mountains. A Rice Farm converted to a campsite, gives you the feeling of country style camping.
Do not miss the chance to stay for a night at the base of Tung Fort and above Pawna Lake.
Pawna Lake Camping Itinerary
Day 1
Welcome to our farm camping Campsite
Reach our campsite by driving your own vehicle around 5 pm. On arrival, Tents will be allocated as per your requirement.
Evening Snacks & Tea
Gather at the dining area to enjoy the freshly cooked snacks and hot tea. Post snacks session, explore our campsite and enjoy the Sunset and the view of Pawna Lake.
Campfire
After the sunset, have fun over the farm camping campfire as there is no fun in camping if there is no campfire. Listen to the soothing music played by our crew who also take request to play your song of choice.
Dinner Delight
Around 9 pm, dinner will be served in the dining area. Feast on the local delicacies of Vegetarian and Non-Vegetarian dishes. Post dinner continue the campfire session gazing the starry sky before bidding good night.
Day 2
Good Morning Guys
Wake up around 6 am. Freshen up with the beautiful sunrise view from the campsite.
Trek to Tung
You can proceed to trek to Tung Fort by yourself as it is one of the easy treks in Sahyadri's and the view from top is one of a kind. The duration of the trek is around 2 hours one way.
Breakfast is calling
Gather at the dining area to fill the stomach with simple but healthy breakfast.
Post Breakfast session, bid adieu to this beautiful campsite who offered you ample moments to cherish
PAWANA CAMPING ENQUIRE NO