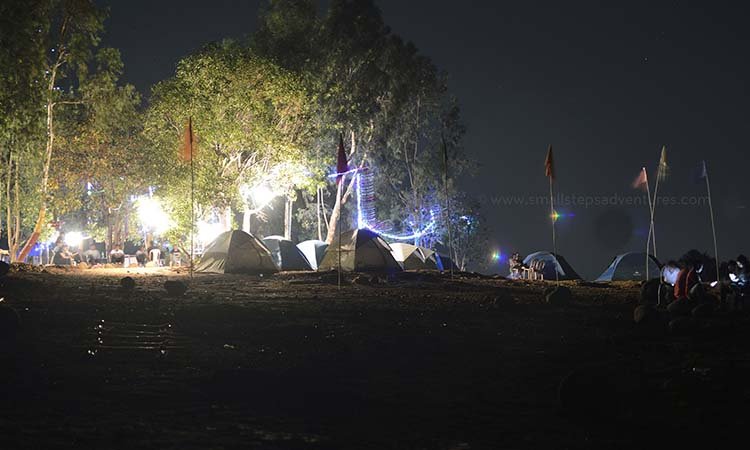 New Year Celebration at Pawna Lake Camping Bash | New Year Celebration
New Year Celebration at Pawna Lake Camping Bash
Enjoy the New Year party Celebration like never before at Pawna Lake Camping. With the chilled-out atmosphere and beautiful surrounding, the heat at the campsite begins to increase as the NYE DJ Party – New Year Celebration – Pawna Lake Camping thumps the heartbeat of the crowd by mixing tunes.
Booze of your choice, Delicious food, Lakeside Stay is all required to begin the New Year on a High Note.
The Schedule
New Year Celebration at Pawna Lake Camping is located near Kevre Village to be very specific as Pawna lake is huge and the perimeter is said to be approx 40 km. One needs to drive their own vehicle to reach this picturesque campsite. On arrival, the Manager will take care of you. Click here to browse our Pawna Lake Camping packages.
The Manager will allocate tents as per your booking/ requirement. Evening Snacks and Hot Tea is offered before the party begins. After all, the intake of food is essential to maintain the energy of the party Of Pawna Lake Camping New Year Eve 2022.
After enjoying the sunset and when the glass of the poison is filled, starters would be served in the dining area. One can take the dish to the spot of your session. At the same time, Campfire is lit and DJ gets in the groove by playing some soft music before turning the campsite into the dance floor.
This is the time when one needs to test the dancing skills. Dance like there is no tomorrow, do not shy away as this is the last day of the year. The officials of the Pawna Lake Camping state, "Enjoyment at Camping during New Year is compulsory." Never heard of such an exciting statement before.
Around 10 pm, dinner is served in the dining area buffet style. "We expect our campers to not only drink responsibly but also eat responsibly by not wasting any food" – Yogi, an official of Pawna Lake Camping.
Post Dinner, one can wait for the Crackers to lit up the sky. At the stroke of midnight, firecrackers are burned which lightens up the sky and also the lake by its reflection. The Celebration lasts for a while as one tends to enjoy the cracker show sitting beside the lake.
the Next Morning is the Hangover Morning. Dining area gets crowded with the campers as they queue up for breakfast. Post Breakfast checks out from this beautiful campsite as the Party of the New Year comes to an End but a Great Year Begins. Happy new year.
Related Posts